Careers
06-Feb-2020 to 06-Apr-2020 (CST)

St. Louis, MO, USA

Full Time
---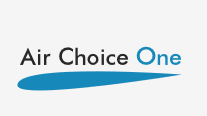 Job Title:

Assistant Director of Operations

Job Category:

Air Carrier Management: Part- 135

Department/Group:

Operations

Location:

St. Louis, MO

Benefits:

Medical, Dental, Paid Vacation, Paid Holidays, Travel Benefits, 401k

Position Type:

Full-Time

HR Contact:

Allex Perigan

Date posted:

 

Applications Accepted By:

Email:

Attn: HR Department RE: Job Title

 

Website: https://www.airchoiceone.com/

Go to the Careers Section and follow the online application process

 

Job Description 

Roles and Responsibilities

Assisting with formulating and strengthening departmental standards and policies.

Auditing all flight related departments for efficient and safe operations and exercise Operational Control when needed.

Assisting, ensuring and verifying that Air Choice One's flight operations are conducted in accordance with applicable Federal Aviation Regulations (FAR's) and company regulations and polices.

Reviewing policies and procedures in various airline manuals and make amendments to ensure constant compliance with all Federal regulations.

Serving as liaison with FAA, DOT, NTSB and contract agencies on operational issues and matters related to the Air Carrier Operating Certificate and serve as signatory for the issuance and receipt of Operations Specifications.

Performing Line Captain, Flight Instructor, and Check Airman duties.

Assisting in scheduling of aircraft and crew availability for flights, including coordination of scheduling the aircraft for required inspections to meet company objectives and demands.

Coordinating with the Director of Maintenance the timely correction of mechanical irregularities and discrepancies.

Supervising, directing, hiring, training, disciplining, and coaching all flight personnel consistent with airline policies.

Serving as a classroom instructor as needed and work with Training department on records review and completion.

Assisting with ensuring that all personnel performing safety sensitive functions pursuant to FAR Part 120 are administered Drug & Alcohol testing.

Conferring with Regulatory Compliance and Safety departments in Aviation Safety Action Program (ASAP) and Safety Management System (SMS) processes.

Other duties as assigned

Qualifications and Education Requirements 

Six (6) years as a Pilot-in-Command in a Part 135 or Part 121 operation.

Minimum of three (3) years of supervisory or managerial experience within the last six (6) years, over any operations under FAR Part 135 or Part 121.

ATP Certificate with a minimum of three (3) years of Part 135 or Part 121 Pilot-in-Command.

Proficient with Microsoft Office Suite.

Ability to perform road trips/travel when needed to support operations.

Superior communication and organizational skills.

Valid passport.