Careers
17-Dec-2019 to 02-Mar-2020 (CST)

St. Louis, MO, USA

Full Time
---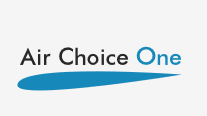 Job Title:

Assistant Director of Maintenance

Job Category:

Maintenance Management: Part- 135

Department/Group:

Maintenance

Location:

St. Louis, MO

Benefits:

Medical, Dental, Paid Vacation, Paid Holidays, Travel Benefits, 401k

Position Type:

Full-Time

HR Contact:

Allex Perigan

Date posted:

12/17/19

Applications Accepted By:

Email:

Attn: HR Department RE: Job Title

 

Website: https://www.airchoiceone.com/

Go to the Careers Section and follow the online application process

 

Job Description 

Roles and Responsibilities

Assisting with formulating and strengthening department standards and policies.

Auditing all maintenance related departments for efficient and safe operations.

Ensure that all inspections are performed in a timely manner and in accordance with all Federal and regulatory requirements for return to service.

Reviewing policies and procedures in various maintenance manuals and make amendments to ensure constant compliance with all Federal regulations.

Serving as liaison with FAA, DOT, NTSB and contract agencies on maintenance issues and matters related to the Air Carrier Operating Certificate and serve as signatory for the issuance and receipt of maintenance Operations Specifications.

Reviewing scope of planned and unplanned maintenance work required and will determine the parts and personnel required.

Performing certificated Airframe and Powerplant mechanic duties and maintenance on aircraft.

Overseeing spare parts inventory to include ordering, tracking, receiving, internal and external documentation, returns, annual inventory counts, etc.

Reviewing staffing needs and assist in scheduling, hiring, disciplining, and coaching all maintenance personnel with airline polices.

Conferring with Regulatory Compliance and Safety departments in Aviation Safety Action Program (ASAP), Safety Management System (SMS), and Continuing Analysis and Surveillance (CASS) processes.

Facilitate paperwork required for Special Flight Permits or other specialized paperwork to ensure regulatory compliance.

Training company and contract maintenance personnel on all policies and procedures and ensure training records are completed and maintained.

Assist in auditing contract maintenance facilities for approval and maintain all paperwork related to Drug & Alcohol Testing and qualifications for the facility and personnel.

Other duties as assigned.

Qualifications and Education Requirements

Three (3) years of supervisory or managerial experience within the last six (6) years in maintaining large aircraft with 10 or more passengers seats and experience in maintaining the same category and class of aircraft we operate; or repairing aircraft in a certificated airframe repair station rated to maintain aircraft in the same category and class of aircraft we operate.

Mechanic certificate with Airframe and Powerplant ratings.

One (1) year experience in a position responsible for aircraft return to service.

Proficient with Microsoft Office Suite.

Ability to perform road trips/travel when needed to repair aircraft at outstations.

Superior communication and organizational skills.

Valid passport.

Must be able to lift and move a minimum of 50 pounds.